Our Nautical Center in Lagos has been in existence for over two decades, and was designed to make available to those who seek the broadest services in the nautical environment.
The privileged location of Lagos makes it the first safe port for those coming from the west coast of Europe and, therefore, a desirable stopover for those arriving or leaving the Algarve.
In Lagos, due to the abundance and beauty of its beaches and nature, visitors can choose between the long stretches of sand dunes at Meia Praia or opt for a smaller, sheltered beach, such as Praia do Camilo or Praia Dona Ana.
A step away from the historic center of the city, and 5 minutes from our Nautical Centre, we can find Marina de Lagos, distinguished with the Euromarina Anchor Award, the Blue Flag of Europe, the 5 Golden Anchors of the Gold Anchor Award and with 5 stars Blue Star Marina.
Here, in addition to a place for your boat, you can also find shops, bars and restaurants that line the cobbled streets, mostly pedestrian, making them a pleasant place for a walk and to try the local cuisine.
While your vessel is with us, we will do our best to make your stay as pleasant as possible, solving your difficulties and allowing you to enjoy what our city has to offer.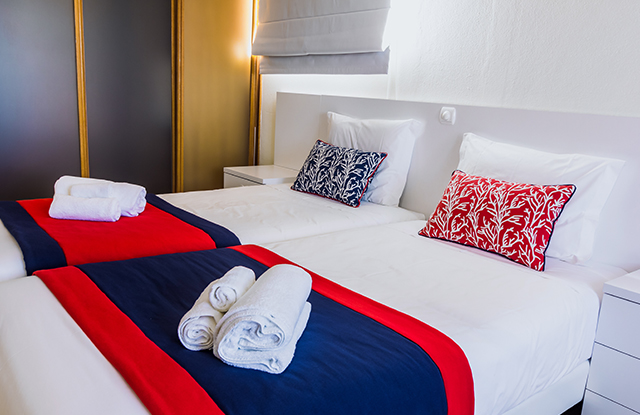 For the comfort of our customers whose boats are being repaired or serviced at our Nautical Center, we have real hotel rooms with all the amenities and easy access to your boat.
Enjoy a good time in the living room or, if you wish, a drink at "Tasca do Kiko"
Make yourself at home. Feel good!
Are you waiting for services to be completed or are you just passing through? Regardless of the type of visit, this is a space that you will definitely want to visit.
With a unique and privileged view into our Nautical Centre, whether due to the Chef's suggestions or the wide variety of tapas, here you can embark on a gastronomic adventure and enjoy the best flavors that A Tasca do Kiko has to offer.
Enjoy a meal thought out in detail, with quality ingredients and accompanied with a glass of wine, from a wide range of possibilities.
Don't miss the opportunity to experience A Tasca do Kiko and book your table today!